Legendary Massage
Over more than four decades, Hot Spring® Spas perfected the warm water massage.
Back Massage Like No Other
The patented Moto-Massage® DX moving jet delivers two streams of water that sweep up and down your back while four Precision® jets massage your neck and shoulders, creating an unparalleled hydrotherapy experience.
Available on Highlife® Collection spas.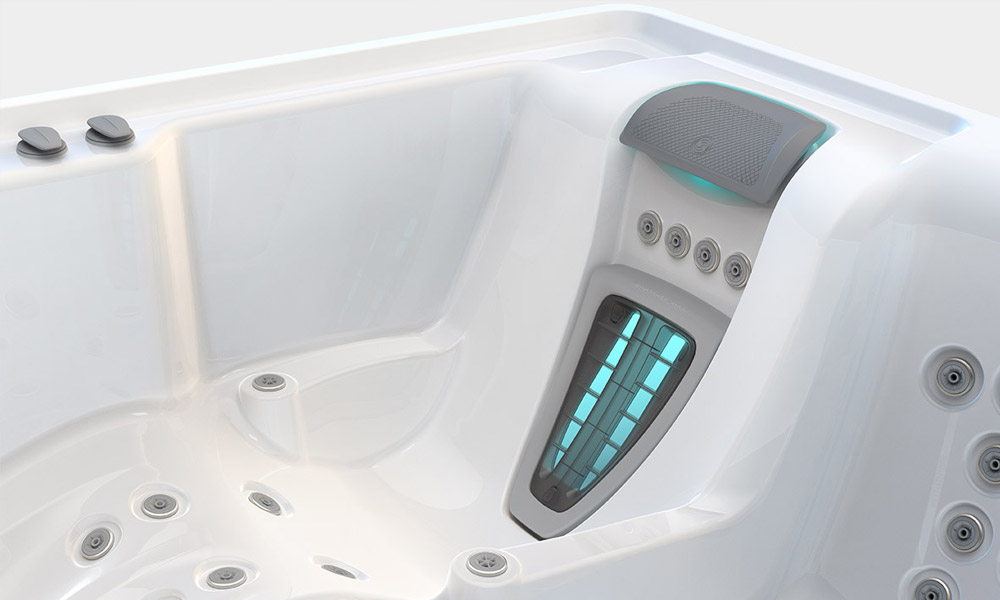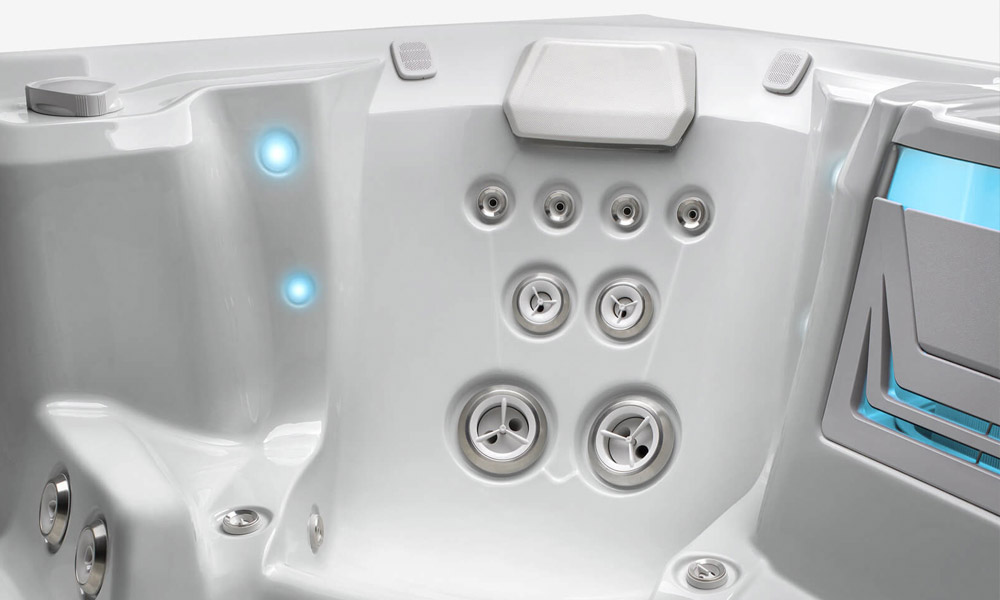 Placement With Purpose
Each spa uses a variety of jets, each with its own purpose. They are thoughtfully arranged and work together to target specific muscle groups from your neck to your shoulders, back, calves, wrists and feet.
Comfort That Fits You
Ergonomically designed shells are shaped to fit the body's natural contours, perfectly positioning you to relieve pressure and stress. With multi-level seating, there's a comfortable spot to satisfy every body's needs.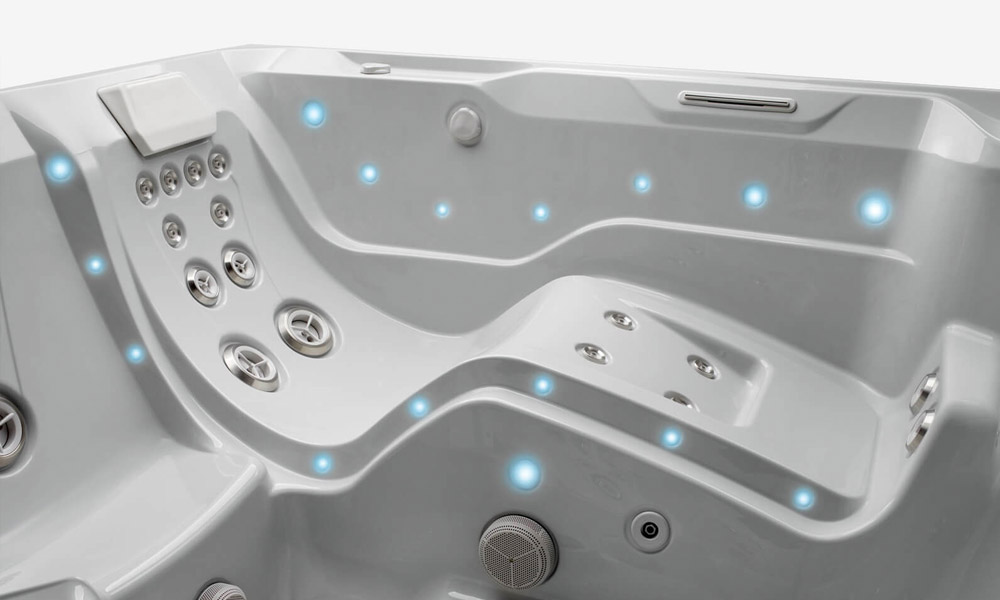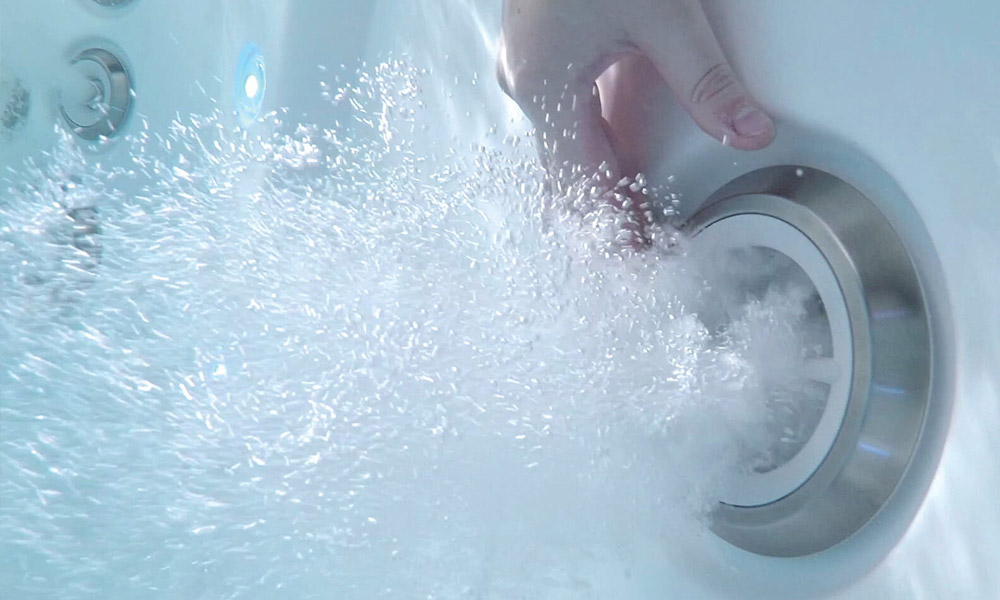 Personalized Control
The Comfort Control® system lets you dial in your ideal mix of air and water for a powerful massage or just a soft touch. Use the SmartJet® system to customize water flow to different jet groups and seats throughout the spa.