Easy Water Care
A great hot tub experience starts with water that looks, feels, and smells great.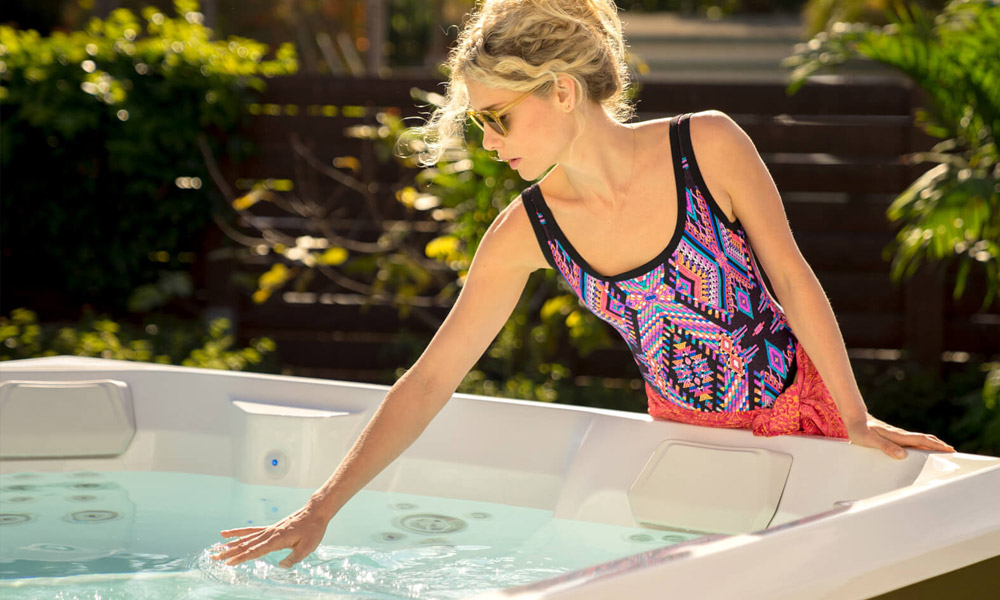 FreshWater® Salt System
This system automatically generates chlorine from salt for soft, natural-feeling water without harsh odors, itchy skin, or irritated eyes. Keep your hot tub water clean for up to a year. Spend less time maintaining your spa and more time enjoying it.
Available on Highlife® and Limelight® Collection spas.
FROG® @ease® In-Line Sanitizing System
Pre-filled cartridges with SmartChlor® technology and minerals self-regulate to keep water crystal clear with less effort. @ease creates softer feeling water that's virtually free of chemical odors.
Available on Hot Spot® Collection spas in the U.S. Bromine is available in Canada.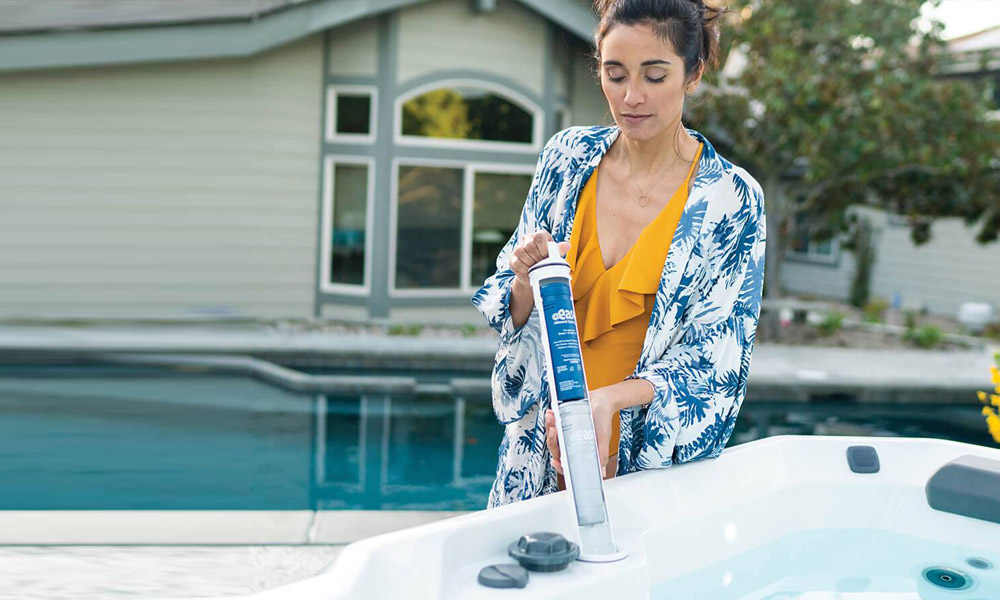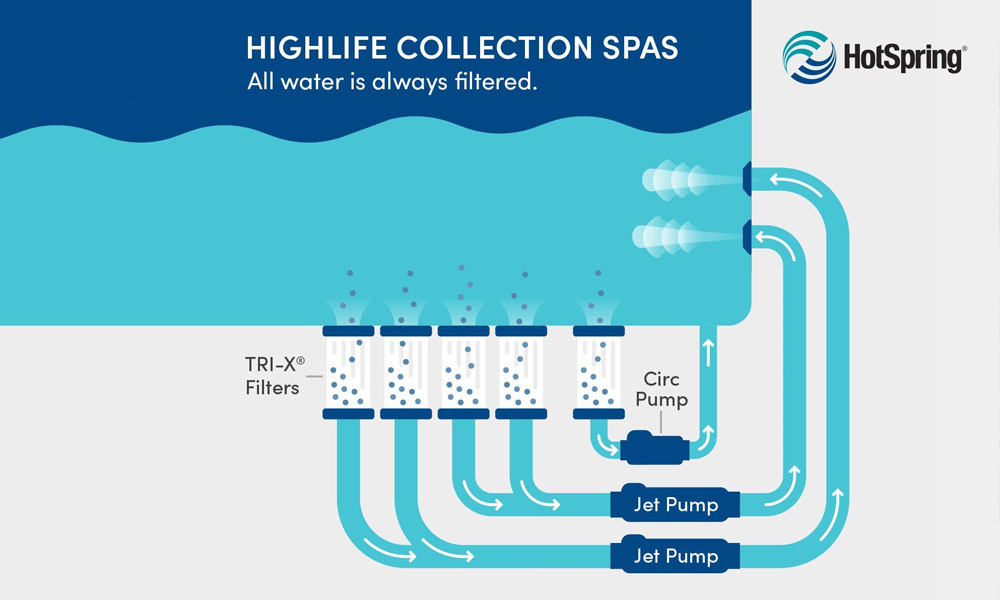 100% No-Bypass Filtration
All the water in a Highlife® Collection spa is filtered all the time. In other spas, water bypasses the filters when the jets are on, which is when you need it most. Exclusive high-flow Tri-X® filters provide more effective filtration area to filter significantly more water.
Dual-Action Filtration
This unique two-filter design increases total filtration area to keep water cleaner with less maintenance. One filter is dedicated to the circulation pump, the other to the jet pumps to clean water when the jets are running.
Available on Limelight® Collection spas.