Learning Center
It might feel like there is a lot to learn about hot tubs. What are the benefits of ownership? What is the installation process like? How much maintenance is required? As the world's best-selling hot tub brand, with more than 40 years of experience, and over a million hot tubs sold — we can help!
Experience our best salt water system for home spas
Why should i buy a hot tub?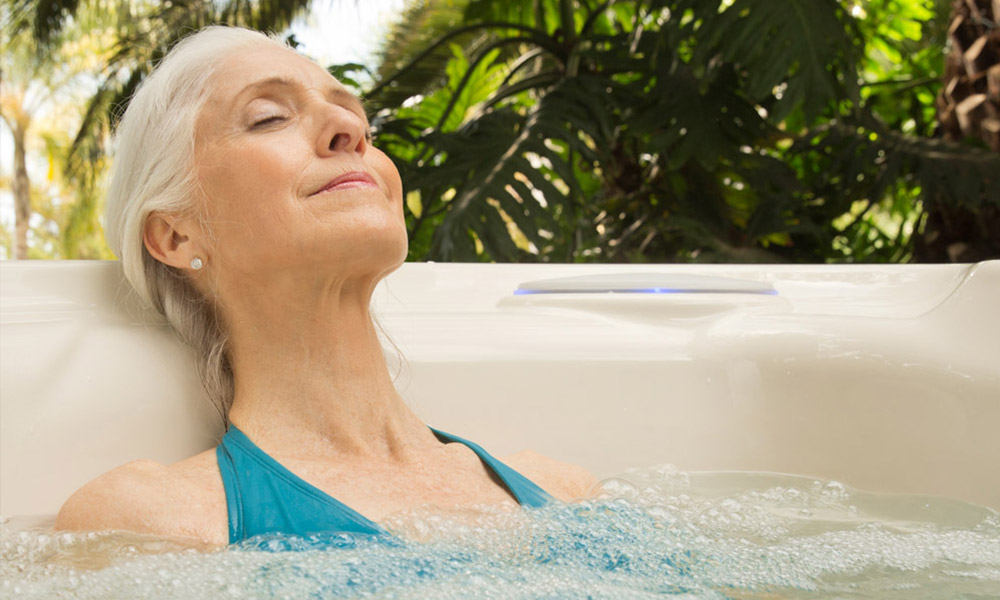 See how a hot tub can help you feel your best, offering physical and emotional benefits that you can enjoy every day. In addition to providing stress-relief and relaxation, discover how a hot tub helps you enjoy time outside with loved ones.
HOW DO I BUY A HOT TUB?
Taking the first step toward owning a hot tub is easier than you think. Use our simple "How to Buy a Hot Tub" guide to get started. With need-to-know information and helpful things to consider, allow us to guide you on your journey to finding the perfect hot tub.
Need Help Buying a Hot Tub?
Download our Buyer's Guide — a simple how-to guide detailing everything you should consider when looking for a hot tub.
Planning Tools

Whether you've just started considering a hot tub or eagerly awaiting delivery, use these pages to help you plan and prepare for a portable hot tub installation along the way.
Hot Tub Facts and Stats: All You Need To Know Before Buying A Spa
Hot Tub Dimensions
Pre-Delivery Instructions
Virtual View™ AR Backyard Design Tool
How much should I pay for a portable hot tub?
Fix your hot tub with this complete troubleshooting guide
Hot Tub Service and Repair: When to Hire a Professional
The Ultimate Hot Tub Water Treatment Guide
The Absolute Best Hot Tub Ownership Experience®
We're committed to standing behind our products and supporting our customers. You can count on a hot tub that's made to last, supported by comprehensive warranties and responsive customer service from our nationwide team of certified dealers.